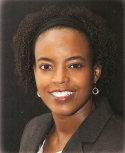 Biography
Movement, color & whimsy! For 18 years, Darlene has used these three components to capture any subject she paints. Growing up in the age of television, the influence of animated cartooning shows through in her work. Through lively, stylized human forms and bright, expressive colors, her work contains a mixture of humor and positive images, bringing them to life. Bright, acrylic brush strokes and strong, stated lines harmonize to create a finished work that is flavorful.
She has traveled throughout the north, central and southeastern regions of the U.S. to show her work. Her work is currently hanging in the homes, businesses and work places of people spanning from California to New York in the U.S. and in Singapore. Her work has recently hung in formal and unconventional galleries in New Orleans and Oklahoma. She has shown at the TN Art Commission's gallery and has worked on a few community revitalization and public art projects in Memphis.
This artist holds a dual Bachelor of Arts degree in Business Management and the Arts from Dillard University and an MFA in Illustration from Savannah College of Art and Design. She has illustrated for the Wall Street Journal and other magazines. She has also illustrated two children's books and has been commissioned for murals in homes and businesses across the tri-state area. She has been listed as one of today's hottest artists by Visions Fine Art Magazine, a U.S. and Canadian publication. She believes that THE Creator has given her purpose as A creator and strives to fulfill her purpose every day.